"Strategic Facilitation"   That's what my client calls the work of increasing organizational effectiveness.  This is how she described the situation: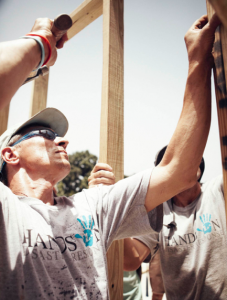 I have a strategic objective to put in to place in the coming months.  We are going to combine two units into one larger group.  One problem is that the two groups are really anxious about working with each other.  Another problem is that each group has some of its own issues to work on as well.   I need them to come together, to support a vision for the future, to co-create the processes that make this a reality, and I need them to keep doing their day jobs at the same time.

I need a strategic facilitator who can work with each team, get them to work together, and do it within the timelines we have already established.  And if you have any advice for me about how I help them, that would be great too.
The two groups really were quite apprehensive about working together.  They have been charged with combining their departments to create a new regional School of Nursing.  Each group assumed that the larger group was effectively acquiring the smaller group, when in fact each group addressed different segments of their market.  The leader's vision was to create something greater than the sum of the parts, but knew this wouldn't happen if the two groups didn't come together.
Step 1:  Engagement:  We got the two groups to begin to engage with each other.  They weren't ready to build a vision of the future, but we did get them to respond to a survey and interviews about their concerns, and how each thought the other group misunderstood them.  Using this data as a catalyst, we were able to help them to see that they had several core values in common, and create opportunity for them to express positive hopes for the future.
Step 2:  Alignment:  Now that they were less apprehensive, they were more ready to explore the possibilities of the future, to consider a vision of what could be, and how they would be part of making that future vision a reality.   We used a variety of approaches:  a fishbowl interview with the Dean of the new institution, a 'history of the future' exercise, and we created a Wordle image to graphically depict the messages that resonated most powerfully with the combined group.
Step 3: Collaborate:  Committees were formed to create the structure, governance and processes for the next phase of their work together.   They began to think of themselves as a combined unit and shifted their attention to how they would engage students, administrators and the larger community.
This work continues, both to advance the operational reality of the new school and to address the broader challenges of the larger institution and surrounding community.